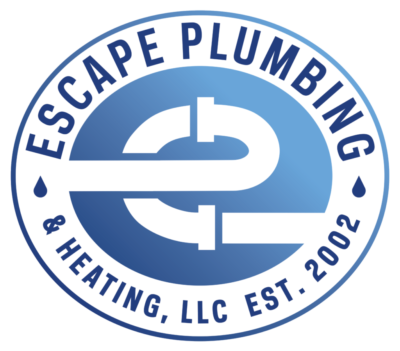 The #1 Trusted Plumber in Northwest Connecticut With Over 30 Years Experience Servicing Litchfield County's Homes!
At Escape Plumbing we are committed to providing our customers with a stress-free experience from start to finish. We are committed to offering fully transparent service: honest recommendations, upfront pricing, and project details discussed before any work begins.
Schedule Your Next Plumbing Service With Us

 Escape Plumbing is your solution for any and all household plumbing needs here in Northwest Connecticut.

From water heater repair to service and  installation, Escape Plumbing is your one-stop shop for all your water heater needs!

Whether you need help installing, servicing, or repairing water filtration systems, Escape Plumbing is here to help.

Clogged drains?
Escape Plumbing's licensed plumbers will take care of your clogged drains in no time.
Here's what you get when you work with Escape Plumbing:
Working with a plumber in Northwest Connecticut shouldn't be a stressful experience.  When you work with Escape Plumbing, we are committed to providing superior customer service and personal attention from the moment your appointment is set to after the job is completed.  
At Escape Plumbing we provide you with tiers of solutions upfront, including pricing, so you know what to expect.  No hidden fees. All of the  project details are reviewed before any work begins.
At Escape Plumbing we recognize that every home has its own unique plumbing needs. This is why we work with you to develop a plan tailored to your needs and your budget. 
I cannot praise Escape Plumbing highly enough. I had looked a long time for a plumber I could trust and now I am delighted to say I have found just that. Eric and Zander have been to my home 3 times on 3 separate issues. Each time they have been quick to respond, professional, knowledgeable, thorough and fair-priced. Eric explains the problem and offers options for the fix- never up-pressures. Also really helpful when you need a plumber, they are both very nice people. I highly recommend Escape Plumbing!
Escape Plumbing is very responsive. Got an appointment right away and they did an outstanding job on the installation. They were neat and cleaned up after themselves and did a great job reviewing there work with me. They are very personable, friendly, and I enjoyed having them working here. I definitely will have them back whenever I have plumbing needs.
Extremely professional and knowledgeable. Excellent communications – returned phone calls promptly, arrived on time. Completed job to our satisfaction at a fair price. Outstanding level of service and a great contractor experience for us. Exceeded our expectations. Highly recommend Escape Plumbing & Heating.
I had a leak in a faucet. Not only did they come and repair that, they replaced the entire fixture with a much nicer, updated fixture that I have been wanting. They tested my water for me to show me why it discolors things, and talked with me about options to remediate that.
I love my new faucet and would like these folks to come back as soon as possible to replace my kitchen sink faucet fixture! Thank you, Escape Plumbing!!
Servicing Residents of Northwest Connecticut
Morris, CT 06763  •  Lakeside, CT 06758  •  Litchfield, CT 06759  •  Bantam, CT 06750  •  Northfield, CT 06778  •  Bethlehem, CT 06751  •  Washington, CT 06793  •  Washington Depot, CT 06794  •  Roxbury, CT 06783  •  Bridgewater, CT 06752  •  Watertown, CT 06795  •  Oakville, CT 06779  •  Warren, CT 06754  •  Goshen, CT 06756  •  Torrington, CT 06790  •  Thomaston, CT 06787  •  Terryville, CT 06786  •  Plymouth, CT 06782  •  Woodbury, CT 06798  •  Southbury, CT 06487  •  Harwinton, CT 06791  •  Burlington, CT 06013  •  New Preston, CT 06777  •  New Milford, CT 06776  •  Kent, CT 06757  •  Cornwall, CT 06753